Hey so I occasionally get requests for signed photos & other merchandise & aside from my worn panties I am selling 8×11 photos.
You can use the buttons on the right for ordering 8×11's, if you'd like to buy one, customers in the USA can send $12 OR for International customers send $16 to: orders AT kyliemaria DOT com & include your address & what you would like signed on the photo otherwise I will just sign my name.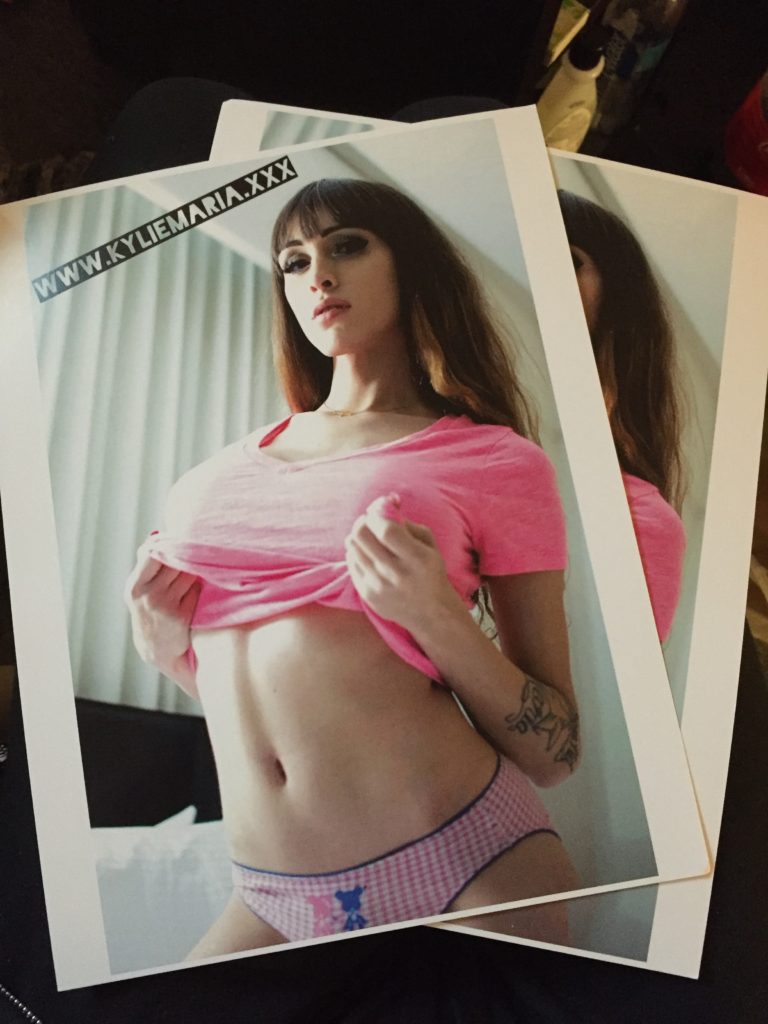 If you like these you can get more at Kylie Maria XXX!