SIGNED PHOTOS – 9$US or 12$EU
You can use the Paypal buttons on the right to order a signed photo of your choice.
Please make sure to select International if you're ordering outside of the USA please.
Photos are 8×11 or slightly smaller. Please specify in your order which photo you would like otherwise it will be chosen at random & what message/name to write on it.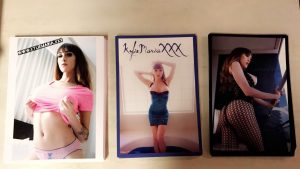 TRANSFORMATION MAGAZINE – 15$US or 20$EU
You can use the Paypal button to your right to buy a signed copy of the special Grooby Edition of Transformation magazine featuring yours truly in a multi-page spread & awesome interview!
Please be sure to include what name/message you would like signed onto the magazine.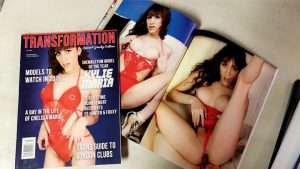 Shemale Strokers 77 DVD – 14$US or $20EU 
You can use the PayPal button to your right to buy a signed copy of Shemale Strokers 77!
Please be sure to include what name/message you would like signed onto the magazine